After Sun Lotion for Sunburn Relief and Preserving your Tan Naturally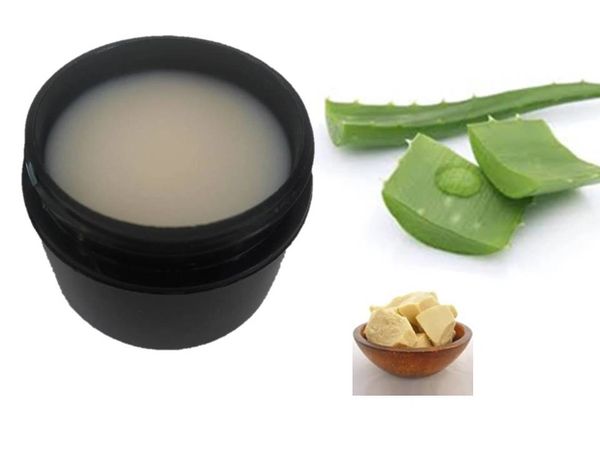 What is it?
A moisturizing lotion that will prevent peeling and flaking, soothe sunburned skin and preserve your tan caused by the sun, salt, and wind. Combining the softness of Coconut Oil, Cocoa Butter, Shea Butter with the soothing sensation of Aloe Vera and the most amazing skin healing oils (neroli, calendula, and marula) on the planet you will be using this body lotion year round. Included in the amazing recipe of greatness is Vitamin B5 known for its healing properties.
Has a fresh natural smell of Chocolate Orange Mint.

Ingredients: BUTYROSPERMUM PARKII  (Shea Butter), Theobroma cacao (Cocoa Butter ), Aloe Barbadensis Miller (Aloe Vera), Medium Chain Triglycerides (Fractionated Coconut Oil),  C. officinalis  (Calendula Oil),  Mentha piperita (Peppermint Essential Oil), Pantothenic acid (Vitamin B5), Sclerocarya birrea (Marula) Oil, Citrus aurantium (Neroli Oil) and d-alpha-tocopherol (Vitamin E).

4 oz Container

Directions: Apply to skin after sun exposure or sunburn. Place in refrigerator for a cool refreshing feeling when applied.

Science Behind the Formula:
Calendula:
When looking for an herbal remedy to treat skin or wounds, think flower power -- or, more specifically, calendula. Its flowers, and occasionally its leaves, can be used to treat a variety of afflictions in different ways.
Calendula has a long history of use as a wound-healing and skin-soothing botanical. This lovely marigoldlike flower (although called pot marigold, it is not a true marigold) is considered a vulnerary agent, a substance that promotes healing. Calendula also has anti-inflammatory and weak antimicrobial activity. It is most often used topically for lacerations, abrasions, and skin infections, and burns.
Neroli Oil: This oil is extracted by steam distillation of flowers of Neroli which has the botanical name Citrus Aurantium.
The health benefits of Neroli Essential Oil can be attributed to its properties as antiseptic, bactericidal, disinfectant, and emollient substance. As an emollient, it makes the skin smooth, free from infections and adds a glamorous glow. It also helps to maintain the right moisture and oil balance in the skin.
One study in the Journal of Natural Medicines suggest that neroli oil possesses biologically active constituents that have the ability to reduce acute inflammation and chronic inflammation. It was also found that neroli essential oil has the ability to reduce central and peripheral sensitivity to pain and can revive the skin at the cellular level.
Aloe Vera is rich in vitamins C, E and beta carotene (a pre-cursor to vitamin A).
Its anti-inflammatory and antimicrobial properties are enhanced when massaged into the skin because its antibacterial, antiseptic and anti-inflammatory properties will protect the skin from bacteria and other pathogens which lead to infection and inflammation. In addition, Aloe Vera contains substances known as glycoproteins and polysaccharides. Glycoproteins speed the healing process by stopping pain and inflammation while polysaccharides stimulate skin growth and repair.
Aloe Vera is approved by the FDA for first and second-degree burns and studies demonstrated the healing of sunburned skin and other burns.  In one study, burn sites treated with aloe healed completely in less than 16 days compared to 19 days for sites treated with silver sulfadiazine. In a review of the scientific literature, researchers found that patients who were treated with aloe vera healed an average of almost 9 days sooner than those who were not treated with the medicinal plant.
Vitamin E
when used as a moisturizer prevents dry, flaking skin and fights inflammation.
Vitamin B5 (pantothenic acid) Hydrator and Wound Healing
Vitamin B5 has natural broad abilities to moisturize, soothe, heal and regenerate the skin. It stabilizes the skin barrier function, reducing the amount of water lost through the skin. By applying a B5 formulation to the skin, you will not only increase its hydration but improve its softness and elasticity, and is ideal for the treatment of redness, dry, scaly, itchy, or rough skin.
Additionally, a 2002 "Journal of Dermatological Treatment" study noted that Vitamin B5 enhanced the repair of the skin barrier while reducing inflammation. It's  effectiveness in hydrating, soothing, healing and protecting skin makes it an effective ingredient for: acne, bed sores, minor cuts, diaper rash, contact dermatitis (produced when the skin comes in contact with irritants or allergens), eczema, insect bites, scrapes and sunburn.
Marula Oil

Fair Trade Marula Oil – Certified Organic (Sclerocarya birrea)
WILD GROWN, ORGANIC MARULA OIL, AFRICA'S BEAUTY SECRET
Marula Oil is an all-natural, cold pressed, highly nutritious, light textured oil. Hand harvested by women in village collectives from the exotic fruit seed kernels of bio dynamic and drought resistant Marula trees, indigenous to Southern Africa and Madagascar. The geographic position on the west edge of Southern Africa gives rise to certain climatic characteristics. The low rainfall and endless hours of bright sunshine create the perfect environment – unlike any other in the world – to produce exceptional growing conditions for the Marula trees to bear their annual fruit.
The oil is made from kernels from inside the pit of the Marula fruit which is related to the mango. The process of cracking the Marula pit to separate the kernel is so laborious that it takes one woman half a day to produce the kernels for one 2 oz bottle of oil. The kernels are then cold pressed using a hand-turned 30 ton hydraulic press.
The Marula Oil is produced to rigorous quality standards completely pure and natural with no artificial ingredients and harvested sustainably. No chemicals are used in the process and no animal testing is involved.
This delicious fruit contains 4 times as much Vitamin C as an orange. Marula leaves and bark have wonderful properties but the skin care properties of natural Marula Oil are perhaps the best of all.  This healing oil is widely used for its medicinal benefits by Southern African women and men and has been part of numerous beauty rituals for centuries to protect the skin and hair from the harsh and dry weather conditions.
This oil is edible, water soluble, High in Vitamin C, Rich in Oleic Acid (essential to healthy skin), golden in color.  It is used to moisturize, heal, prevent scarring, promote healing from burns, and penetrate and preserve skin and hair.