Soothing Aloe Vera Make up Remover, Day Creme, After Shave Creme, and Overnight Mask with Panthenol ( VitaminB5)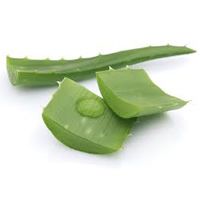 What is it?
This unscented soothing
botanically-rich daily crème delivers deep, long-lasting moisturization and calms irritated skin. Pure Aloe Vera combined with Shea Butter, Coconut Oil, and Vitamin B5 instantly soothes dry, irritated, sun damaged or newly shaven skin. With use, skin is calmed, balanced and nurtured back to its healthy-feeling best.
Ingredients: Proprietary blend of Butyrospermum Parkii (Shea Butter), Aloe Barbadensis Miller
(
Aloe Vera), Medium Chain Triglycerides (Fractionated Coconut Oil), Pantothenic acid (Vitamin B5), and Cholecalciferol (Vitamin D3).

Directions: Massage a dime size amount into skin anywhere on the body, including the face; leave on overnight or put on under makeup. Best when used after the Remarle Aloe Vera Acne and Aging Face Scrub.

2 or 4 oz container

Science Behind the Formula:
Vitamin D3, (cholecalciferol) the active form of vitamin D.
Vitamin D is indispensable to the health, beauty, and longevity of the largest organ in the body: your skin. If adequate amounts of Vitamin D are not available, your epidermal cells won't  form a watertight barrier that locks in moisture and keeps your skin soft and supple. As a result, the outer layer of your skin may become thinner and more fragile. It begins to sag from lack of adequate support. Dryness and wrinkles set in as moisture is gradually lost to the outside.

Vitamin B5 (pantothenic acid)
The Hydrator and Wound Healer
Vitamin B5 has natural broad abilities to moisturize, soothe, heal and regenerate the skin. It stabilizes the skin barrier function, reducing the amount of water lost through the skin. By applying a B5 formulation to the skin, you will not only increase its hydration but improve its softness and elasticity, and is ideal for the treatment of redness, dry, scaly, itchy, or rough skin.
Additionally, a 2002 "Journal of Dermatological Treatment" study noted that Vitamin B5 enhanced the repair of the skin barrier while reducing inflammation. It's  effectiveness in hydrating, soothing, healing and protecting skin makes it an effective ingredient for: acne, bed sores, minor cuts, diaper rash, contact dermatitis (produced when the skin comes in contact with irritants or allergens), eczema, insect bites, scrapes and sunburn.
Aloe Vera is rich in vitamins C, E and beta carotene (a pre-cursor to vitamin A).
Its anti-inflammatory and antimicrobial properties are enhanced when massaged into the skin because its antibacterial, antiseptic and anti-inflammatory properties will protect the skin from bacteria and other pathogens which lead to infection and inflammation. In addition, Aloe Vera contains substances known as glycoproteins and polysaccharides. Glycoproteins speed the healing process by stopping pain and inflammation while polysaccharides stimulate skin growth and repair.
Coconut Oil is a naturally occurring antibacterial, antifungal, and moisturizer which allows for a healthier complexion. The antibacterial agent lauric acid contained in coconut oil protects the skin from potential pathogens and can reduce the risk of bacterial infections worsening acne.
As a moisturizer, coconut oil absorbs quickly, which leaves silky smooth skin.

Shea Butter Benefits
Moisturizing and Skin Smoothing: The concentration of natural vitamins A and E and fatty acids in shea butter makes it incredibly nourishing and moisturizing for skin. Shea butter aids in the skin's natural collagen production and contains oleic, stearic, palmitic, and linolenic acids that protect and nourish the skin to prevent drying. With long-term use, many people report skin softening and strengthening as well as wrinkle reduction.
Reduces Inflammation: A 2010 study found that shea butter works great as an anti-inflammatory. One compound in particular, lupeol cinnamate, was found to reduce skin inflammation and even potentially help avoid skin mutations.