Astringent and Face Toner for Acne Prone Skin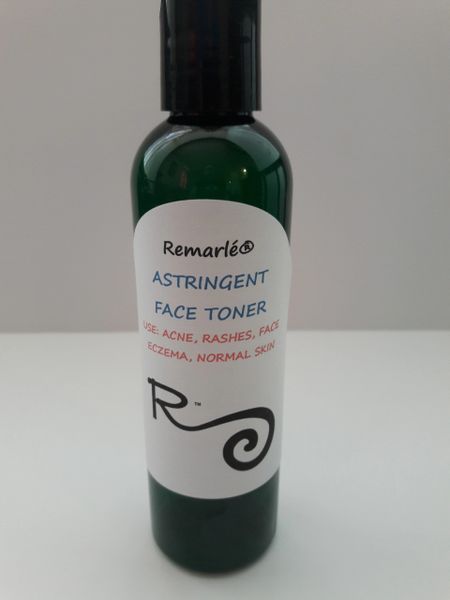 This product will help with FACE ECZEMA, ACNE, rashes, and tighten your pores.
Ingredients: Apple Cider Vinegar from the Mother, Distilled Water, (Melaleuca oil) Tea Tree Oil, (Rosa Canina) Rose Hip Seed Oil, Lemon Peel.
Directions: Apply/wipe onto to clean skin using a cotton ball or cosmetic round.
4 oz and 8 oz
Recommended for use after you wash with any of the Black Soap Face Washes - Hard or Liquid Formula.
Proprietary Formula by Remarle ® LLC