Acne Blemish Stick - Roller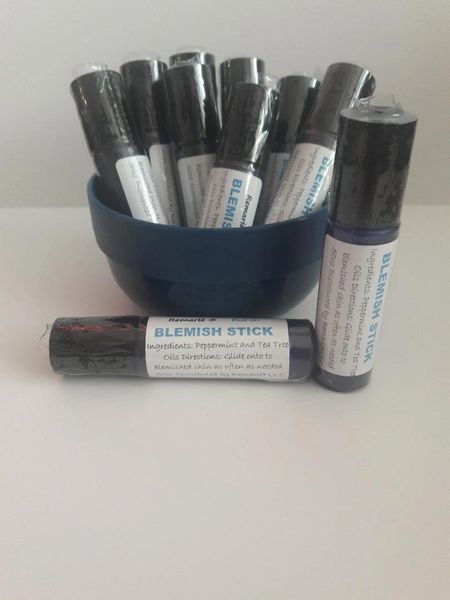 What is it?
This is 100% pure essential oil Blemish Stick to destroy acne and clear skin fast. Easy to use and travel with.  It will give you a cool menthol sensation.

Directions: Just Unscrew the top and roll over blemish once.  Repeat once an hour.  Great to use before bed.

Ingredients: Tree Tree and Peppermint Oil
.50 oz qty 1

Science Behind the Formula?

Peppermint Oil:
•

Antiseptic
• Astringent
• Anti-infectious Its main content is menthol, which by itself, has many basic uses. Combined with the other ingredients it is a wonderful addition to one's skin care collection.

Tea Tree Oil:
• Antiseptic/Antimicrobial -
Because tea tree oil can kill bacteria, applying topical tea tree oil to acne lesions has been thought to destroy Propionibacterium acnes, the skin-dwelling bacteria that is involved in the development of acne.