Ultra Moisturizing Body and Hand Lotion - Choose your essential oil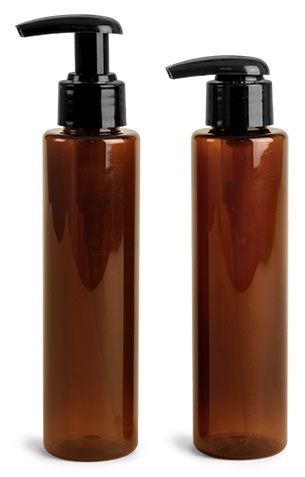 What is it?
This skin softening body lotion is a thinner formula then the thick body body in a jar but is still skin smooth and moisturizing; some say the absorption rate is quicker. This lotion can also be used on the hands.

Ingredients: Butyrospermum Parkii (Shea Butter), Carthamus tinctorius (Safflower Oil), and d alpha tocopherol (non GMO Vitamin E).
Memory Mood and Immune Health Rosemary and Lemon Ingredients:
Ingredients: Proprietary blend of Butyrospermum Parkii (Shea Butter), Cocos Nucifera (Coconut Oil),  Prunus armeniaca (Apricot Oil), d-alpha-tocopherol (Vitamin E),  Cholecalciferol (Vitamin D3), Biotin (Vitamin B7),Citrus limon (Lemon)  & Rosmarinus officinalis (Rosemary) Essential Oils.
The Ultra Moisturizing Hand and Body Lotion is available in the following essential oils: unscented (pure), lavender (calming), jasmine-vanilla (peace and harmony), peppermint (revive), rose (love), lemon (smile), orange (happy), grapefruit (refresh),  lemon-lime (laugh),  orange- grapefruit-lemon (happiness summer citrus blend), rosemary lemon (memory, mood, immune health), lemongrass (unwind), eucalyptus (relax), peppermint eucalyptus (stress relief), patchouli (chill), eucalyptus lemon (cold relief), Cinnamon Spice (HUGS cinnamon and clove blend), lemon-lavender (RELAXED AND HAPPY) 

5 oz Lotion Pump

Science Behind the Formula:
Shea butter is extracted from the nut of the shea tree (Vitellaria paradoxa) in West Africa. High levels of natural anti-oxidants (A and E) and essential fatty acids (from stearic acid and oleic acid) found within the nut's buttery contents have proven extremely effective for moisturizing and repairing damaged skin. Vitamin A maintains the firmness and elasticity of the skin while Vitamin E is mainly moisturizing. In addition, Shea butter contains cinnamic acid that provides sun protection and heals skin inflammation.
 
Vitamin E is an antioxidant that protects and repairs your skin.
Safflower Oil contains
78%
linoleic acid which has the ability to stimulate and regenerate new skin cells, boosting the quality and appearance of your skin.