Bug Bite, Poison Ivy, Hives, and Rash Soother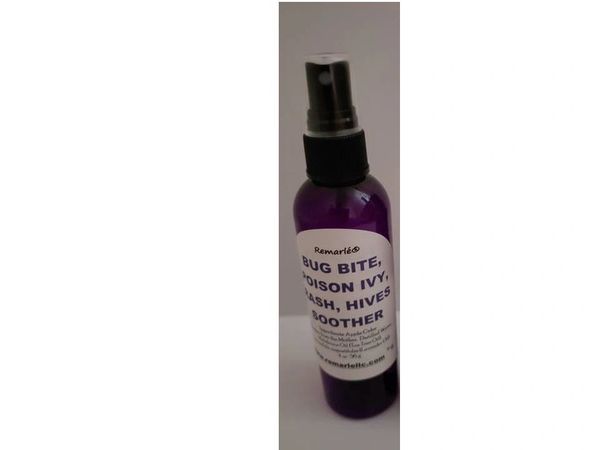 What is it?

This product will stop the bug bite itch and help the welt disappear overnight. Spray and feel it work. Also works well on hives, poison ivy, and rashes.

Ingredients: Apple Cider Vinegar from the Mother, Distilled Water, and Melaleuca Oil (Tea Tree Oil), Lavandula angustifolia (Lavender Oil).

To use, simply spray onto the affected area.  Repeat again after 30 seconds.

Options: 4 oz  spray , 8 oz  spray,  or .40 roll on

If you have scratched open and open any skin, use Remarle Shea Butter Creme to help heal the open wound.
Proprietary Formula by Remarle ® LLC