Sandalwood Organic Bar Soap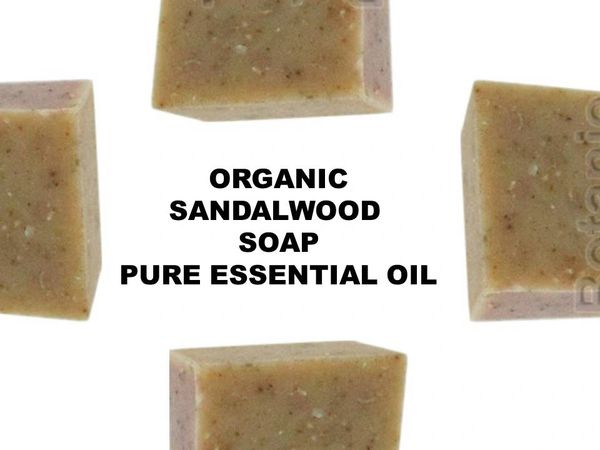 What is It?
The prefect compliment to a man's grooming. The Sandalwood scent is spicy, woodsy,  and sexy. You can use this organic soap on your face and body. Made with the finest organic and natural ingredients.
Sandalwood is a class of woods from trees in the genus Santalum.  The woods are heavy, yellow, and fine-grained, and unlike many other aromatic woods, they retain their fragrance for decades. Sandalwood is the second-most expensive wood in the world.
Ingredients: Saponified oils of sunflower* and/or safflower*, coconut*, palm* (with retained glycerin), oats*, shea butter, honey, Pure Sandalwood Essential Oil
                                                         *CERTIFIED ORGANIC