Calendula Organic Bar Soap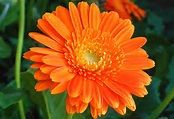 Great Face Wash for Acne and can be used on the body to help with burn and irritation caused by radiation.
Topical application of calendula may reduce painful swelling and irritation associated with radiation therapy. Naturally occurring chemicals derived from the marigold plant have been shown to reduce inflammation in laboratory studies. These chemicals, which are called triterpenoids, also inhibit HIV virus and some tumors. When applied to the skin, extracts of calendula help to heal wounds and inflammation after radiation therapy.

https://www.mskcc.org/cancer-care/integrative-medicine/herbs/calendula#msk_consumer

What is Calendula?

When looking for an herbal remedy to treat skin or wounds, think flower power -- or, more specifically, calendula. Its flowers, and occasionally its leaves, can be used to treat a variety of afflictions in different ways.
Calendula has a long history of use as a wound-healing and skin-soothing botanical. This lovely marigoldlike flower (although called pot marigold, it is not a true marigold) is considered a vulnerary agent, a substance that promotes healing. Calendula also has anti-inflammatory and antimicrobial activity. It is most often used topically for lacerations, abrasions, and skin infections; less commonly, it is used internally to heal inflamed and infected mucous membranes.
Calendula
- Saponified oils of sunflower* and/or safflower*, coconut*, and palm* (with retained glycerin), essential oils of grapefruit, calendula petals, rosemary extract
4 oz