Calming & Refreshing Lemon Lavender Spray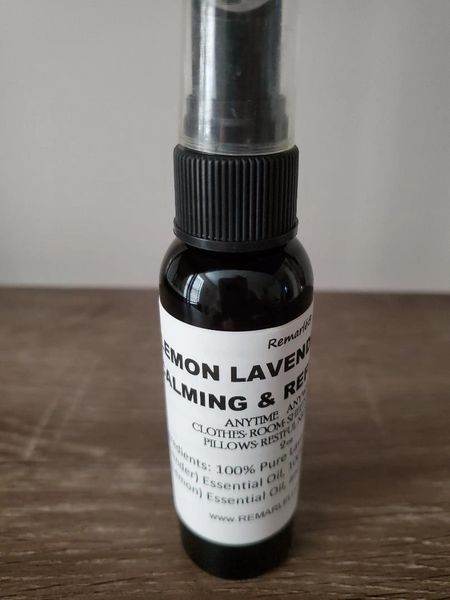 What is it?
This Refreshing and Calming Lemon Lavender Spray is an added twist on to your regular Lavender Spray with a Hint of Lemon that will bring a smile to your face. It can be used refresh your clothes, a room, your sheets and pillows for a calm restful sleep.
Research has revealed that the essential oil of lavender may be useful for treating anxiety, insomnia, depression, and restlessness and Lemon has anti-stress and antidepressant effects.

Ingredients: 100% Pure Lavandula angustifolia (Lavender) Essential Oil, 100% Pure Citrus limon (Lemon) Essential Oil, and Distilled Water.
2 oz