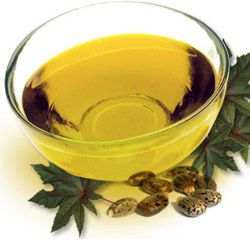 What is it?
Expeller-pressed Castor Oil is from the seed of
Ricinus communis
and is virtually odorless and tasteless. While it's use is applicable to many other areas of wellness, Castor Oil is considered by many to be one of the finest natural skin emollients available today. Also known as Palma Christi (the "Palm of Christ"), castor oil celebrates a history of use that dates back to biblical times. Since then, it has been used to help moisturize and soften healthy skin and hair, nourish roots, stimulates circulation, combats fungal, bacterial and viral skin infections. In data backed by an NIH study Castor oil and peppermint when used in the hair stimulates the follicles on the scalp for hair growth.
Ingredient: Expeller Pressed Ricinus Communis (Castor) Seed Oil.
8 oz