Organic Full Spectrum CBD Bath Salts - Choose your scent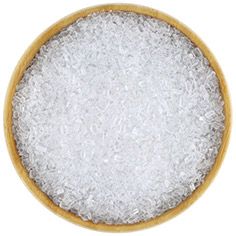 What is it?
Relax and rejuvenate in a soothing detoxifying warm Epsom Salts and Organic Full Spectrum CBD Oil bath to relieve tension of the mind and the muscles alike. Feel the stress melt away as your spirit brightens, and your skin is nourished.

Choose from - Unscented, Energizing Eucalyptus, Cold Relief Eucalyptus Lemon, Refreshing and Calming Lavender Lemon, Refreshing Lemon, Stress and Muscle Ache Relief Eucalyptus Peppermint, Breathe Lime Peppermint Eucalyptus, Fever Reducer Peppermint

Contains 4 oz of Epsom Salts infused with 30mg Organic Full Spectrum CBD oil.   This is a single serving container. Add more CBD oil if desired direct to the salts and shake before emptying into the bath.

Ingredients: Epsom Salt, Organic Full Spectrum, High Quality CBD Oil, and Pure Essential Oil if Chosen
USE: Place 4 oz of the CBD Bath Salts into your warm bath and relax

CBD Bath Salts For Pain

If your pain is extreme, your skin is damaged, or if you just need to dedicate thirty minutes to yourself, CBD bath salts are the perfect remedy. The CBD soaks up into your skin giving you relief all over. Be sure to stop by our shop to get your CBD bath products today!
Self-care is one of the essential things in life you need to practice. Some people need a little more care mental than others, and that's okay. By committing to a routine where you take time to care for yourself, your expressing how important you are which can go a long way subconsciously. CBD bath salts also relax your body, which can help your brain wind down as well when you feel so amazing.
 CBD Bath Salts For Mental Health
If you have a skin disease like eczema and psoriasis, CBD bath salts can help the inflammation and pain go down considerably. CBD oil also helps repair damaged skin, helping to heal the open wounds. Even if you don't have a skin disease, CBD can still benefit your skin. Working as an antioxidant, CBD eradicates all of the free radicals that may have built up over time due to exposure to the elements. It also regulates the glands that control how much oil is produced, giving you softer feeling skin.
 CBD Bath Salts For Your Skin
Your skin is filled with CB2 receptors, which makes it the perfect place for CBD to enter. CBD bath salts can reduce inflammation in your injuries, as well as lower your sensitivity to pain. This relief isn't just for the bath, either. This relief will follow you for several hours.
After a workout, or maybe after an average day because you are suffering from an illness that tears your body apart, you might already go for a soak in the tub. Hot water does wonders when relaxing your body, but wouldn't it be better if you were healing it at the same time?
How an Epsom salt bath works:
Magnesium and sulfate are both readily absorbed through the skin and into the body's blood stream. The skin is a highly porous membrane that both takes in minerals and eliminates toxins every day. Using a powerful mineral base such as Epsom salts in a bathwater medium creates a process called reverse osmosis. This process pulls salt and harmful toxins out of the body and allows the magnesium and sulfates to enter into the body.

Magnesium plays a critical role in over 325 enzymes, helps to improve muscle and nerve function, reduces inflammation and improves blood flow and oxygenation throughout the body. Sulfates are necessary building blocks for healthy joints, skin and nervous tissue. Epsom salts replenish the body's magnesium levels and sulfates. This combination helps to flush toxins from the body and helps build key protein molecules in the brain tissue and joints.

The use of regular Epsom salt baths has been shown to improve the symptoms of many health conditions including athlete's foot, gout, toenail fungus, sprains, bruises and muscle soreness. It is also good for anyone dealing with chronic disease or chronic pain to do regular Epsom baths to help detoxify and de-inflame while improving mineral and sulfur balance in the body.