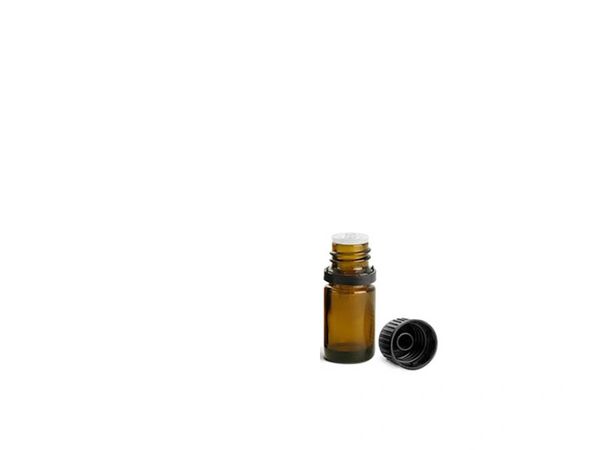 Ingredients: Pure clove oil
Aroma: Warm, pungent.
Benefits: Warming, soothing, comforting.
5 ml
Health benefits of clove oil
The health benefits of clove oil can be attributed to its antimicrobial, antifungal, antiseptic, antiviral, aphrodisiac and stimulating properties. The oil is used for treating a variety of health disorders including toothaches, indigestion, cough, asthma, headache, stress and blood impurities. The most important and common use of clove oil is in dental care. Several toothpastes, mouth wash and oral care medications contain clove oil as an important ingredient.
Clove is an evergreen tree, which produces a flower bud that has numerous medicinal properties. It is often referred to as clove bud. Clove bud has a shaft and a head and hence it has the Latin name clavus, meaning nail. Clove was extensively used in ancient Indian and Chinese civilizations and it spread to other parts of the world, including Europe, during the seventh and eight centuries. Even now, clove is used in several Indian and Chinese dishes.
Clove is rich in minerals such as calcium, hydrochloric acid, iron, phosphorus, sodium, potassium, and vitamin A and vitamin C.
Skin care: Clove oil is often recommended for skin care especially for acne patients. The effects are best achieved when the oil is used in liquid form and spread on a clean, dry rag. You will find clove oil in many products for lessening the effects of aging, like wrinkles, sagging skin, and facial rejuvenation for the eyes because of its rejuvenating and stimulating properties, which can increase blood flow to unhealthy skin and make it look young again!
Infections: Due to its antiseptic properties, clove oil is useful for wound, cuts, scabies, athlete's foot, fungal infections, bruises, prickly heat, scabies, and other types of injuries. It can also be used for treating insect bites and stings. Clove oil is very strong in nature and should always be used in diluted form, and furthermore, it should not be used by people with unusually sensitive skin.
Dental care: As mentioned above, the most prominent use of clove oil is in dental care. The germicidal properties of the oil make it very effective for relieving dental pain, tooth ache, sore gums and mouth ulcers. Clove oil contains the compound eugenol, which has been used in dentistry for many years. Gargling with diluted clove oil helps in easing throat pain and irritation. The characteristic smell of clove oil also helps to eliminate bad breath. Clove is also effective against cavities, and traditionally, in India, clove oil was added to a small cotton ball and put at the end of the tooth which has the cavity every day before going to sleep. The cavity would vanish in a few days. As a result, clove oil is added to numerous dental products and medications, including mouthwash and tooth paste. Dentists also mix clove oil with zinc oxide to prepare a white, filling material as a temporary alternative to a root canal. But be careful, clove oil is very strong and can cause burns inside your mouth if used incorrectly.
Immune system: Both clove and clove oil are useful for boosting the immune system. Its antiviral properties and ability to purify blood increases resistance to a multitude of diseases, because the antioxidants in clove essential oil scavenge the body of dangerous free radicals that cause a multitude of diseases like heart disease and certain types of cancer.
Suggested Usage
For aromatherapy use. For all other uses, carefully dilute with a carrier oil such as jojoba, olive, or almond oil prior to use. Please consult an essential oil book or other professional reference source for suggested dilution ratios. Natural essential oils are highly concentrated and should be used with care.
Caution:  Keep out of reach of children.  Avoid contact with skin or eyes.  If pregnant or lactating, consult your healthcare practitioner before using.  Not for internal use.
Natural essential oils are highly concentrated and should be used with care. 
Blues Relief Blend:  Add 2 drops each of clove oil and lemon oil and 3 drops of orange oil to a diffuser and enjoy.
Extraction Method:  Steam Distilled from buds of cloves.
Purity Tested/Quality Assured.