Eucalyptus Lemon Body Sugar Scrub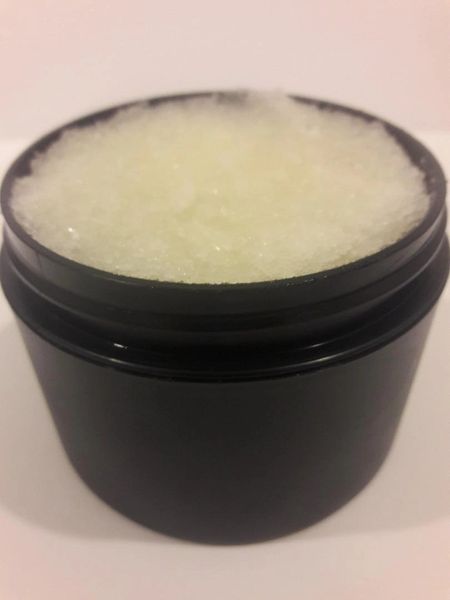 This amazing all natural body scrub has a fragrant eucalyptus lemon scent that will will exfoliate and moisturize dry skin and help relieve your cold or flu symptoms. Rich in Omega-6 essential fatty acids and Vitamin E essential for healthy skin.

Ingredients: Premium Pure Cane Sugar, Carthamus tinctorius (Safflower Oil), Butyrospermum Parkii (Shea Butter), Helianthus (Sunflower Oil), Tocopherol (Vitamin E), Eucalyptus and Lemon Essential Oil.
Apply Remarle Eucalyptus and Lemon Body Butter after you scrub for the ultimate skin softening experience.

Directions:Wet skin first, scoop out at least a quarter size amount and massage into skin in a circular motion, then rinse off completely. Depending on the area in which you are using the scrub, you may need to use more.

8 oz


Benefits of Eucalyptus:

Eucalyptus essential oil is effective for treating a number of respiratory problems including cold, cough, runny nose, sore throat, asthma, nasal congestion, bronchitis and sinusitis. Eucalyptus oil is antibacterial, antifungal, antimicrobial, antiviral, anti-inflammatory and decongestant in nature, which makes it a good ingredient in many medicines that treat respiratory problems. A study published in Laryngoscope in 2004 shows its usefulness in treating non-bacterial sinusitis. Patients suffering from non-bacterial sinusitis showed faster improvement when given medicine containing eucalyptus oil.

Benefits of Lemon:

Lemon assists in relieving respiratory and breathing problems including asthma. Its high Vitamin C content may help with long term respiratory issues.

Why Should you exfoliate?

Plain and simple exfoliation is an important process in maintaining clean and healthy skin; it removes dead skin cells on the surface of your skin (the epidermis) keeping your skin cleaner, smoother and brighter.

Why do I need to moisturize my skin?

The skin needs moisture to repair and renew itself. While the skin produces it own oil through the sebaceous glands, sometimes extra moisture is needed. As we get older our skin does not produce enough oil and becomes very dry, add in menopause and all of a sudden the wrinkles, lines and visible signs are aging are prevalent. The Skin needs to be hydrated either internally or topically to be soft, supple and smooth.
You can read more about the importance of exfoliating and moisturizing on my blog - http://wp.me/p2tHVt-7M

Made in the USA