Eucalyptus Peppermint Stress Relieving Hand Creme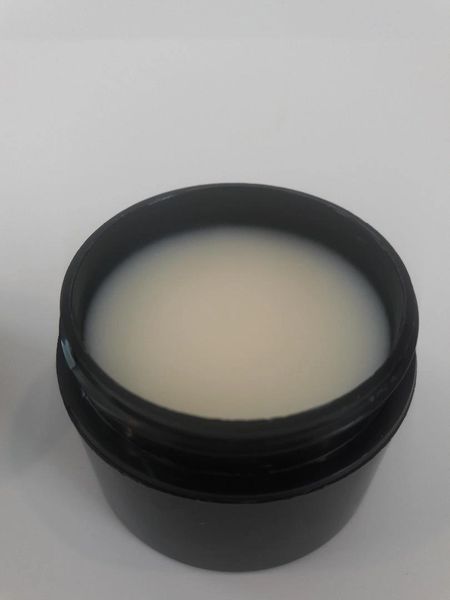 What is it?


A moisturizing and nourishing hand creme rich in Vitamins A and E, Omega 6 and 9 fatty acids essential for healthy skin.  This fresh powerful scent of eucalyptus combined with the enormous energy of peppermint will provide daily protection for your hands and cuticles as well as relieve stress, neck pain, headaches and sinus congestion.  

This skin smoothing natural hand crème is a compliment to the  Remarlé ® Hand Scrub and the Remarlé® Cuticle Oil or by itself.  It provides the right amount of moisture and nutrition for your hands and contains Shea Butter which works to penetrate the epidermis and provide a protective layer which traps water and keep the skin hydrated and protected from allergens.


Perfect for your purse, travel, or briefcase.
Why do I need to moisturize my skin?

The skin needs moisture to repair and renew itself. While the skin produces it own oil through the sebaceous glands, sometimes extra moisture is needed. As we get older our skin does not produce enough oil and becomes very dry, add in menopause and all of a sudden the wrinkles, lines and visible signs are aging are prevalent. The Skin needs to be hydrated either internally or topically to be soft, supple and smooth.

Moisturizers have been found to help restore the skin barrier providing a protective layer on surface of the skin to trap water and prevent the penetration of irritants and allergens. An emollient cream is superior in trapping the moisture within the skin. There are five randomized controlled trials showing benefit to emollient use in atopic eczema.


Perfect for your purse, travel, or briefcase.
Ingredients: Proprietary blend of Butyrospermum Parkii (Shea Butter), Apricot Oil (Prunus armeniaca), and d-alpha-tocopherol (Non GMO Vitamin E), 100% Pure Essential Oils of Eucalyptus Oil and Peppermint Oil.

Directions: Massage a dime size onto you neck and another fingertip size into your hands. Take your hands and hold them up to your nose and breathe in deeply. Repeat as often as necessary.
Recommended for use with the  Remarlé ® Hand Scrub and the Remarlé® Cuticle Oil
Directions: First Scrub your hands to reveal the new skin, rinse, add a few drops of oil to both hands and cuticles, massage in,  add a dap of crème to seal in the oil and keep your hands soft all day.

1.75 oz jar
Apricot Oil
Apricot Oil is rich in is rich in omega – 9 ( oleic acid ) fatty acid, omega – 6 ( linoleic acid ), and Vitamin E which is why the oil is a powerful emollient and is useful to firm, tone your skin, and slow down the aging process. The oil's fine texture allows more rapid skin penetration, which promotes more prompt healing and nourishment of sore or chapped skin without residue. Shirley Price, coauthor of "Aromatherapy for Health Professionals," notes that apricot oil is also beneficial in relieving the itch and irritation of eczema-ridden skin as well as helps prevent and minimize the appearance of wrinkles.


Benefits of Eucalyptus:
Eucalyptus essential oil is a stimulant that removes exhaustion and mental sluggishness and rejuvenates the spirits of the sick. It can also be effective in the treatment of stress and mental disorders.
Peppermint essential oil was used by the ancient Greeks, Egyptians and Romans and is currently used for a myriad of purposes. It is believed to have a beneficial effect on mental health disorders such as anxiety and depression.
Shea butter
is extracted from the nut of the shea tree (Vitellaria paradoxa) in West Africa. High levels of natural anti-oxidants (A and E) and essential fatty acids (from stearic acid and oleic acid) found within the nut's buttery contents have proven extremely effective for moisturizing and repairing damaged skin. Vitamin A maintains the firmness and elasticity of the skin while Vitamin E is mainly moisturizing. In addition, Shea butter contains cinnamic acid that provides sun protection and heals skin inflammation.

Vitamin E is an antioxidant that protects and repairs your skin.