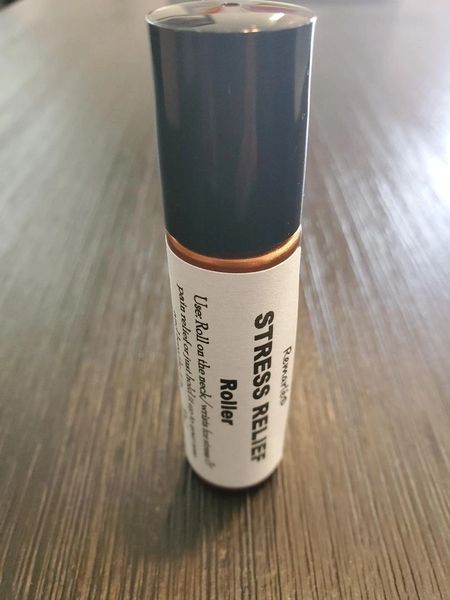 What is it?
Pure essential oils of eucalyptus and peppermint to calm, relieve neck pain, and stress.

Inspired by a customer, this roll-on Stress Reliever will revive your spirits and calm your senses.

Use: Roll on the neck we carry most of their stress, will also provide pain relief. Also use on wrists and breathe in through your nose throughout the day or just hold it up to your nose and breathe it in.

Ingredients: 100% Pure (Eucalyptus globulus)Eucalyptus and Mentha piperita (Peppermint) Essential Oils
The Science Behind Peppermint and Eucalyptus for Stress Relief-

Eucalyptus essential oil is a stimulant that removes exhaustion and mental sluggishness and rejuvenates the spirits of the sick. It can also be effective in the treatment of stress and mental disorders.
Peppermint essential oil was used by the ancient Greeks, Egyptians and Romans and is currently used for a myriad of purposes. It is believed to have a beneficial effect on mental health disorders such as anxiety and depression.
SIZES: .40 oz Roller or 3oz Roller