Wake up and Breathe™ Eucalyptus Peppermint Shower Spray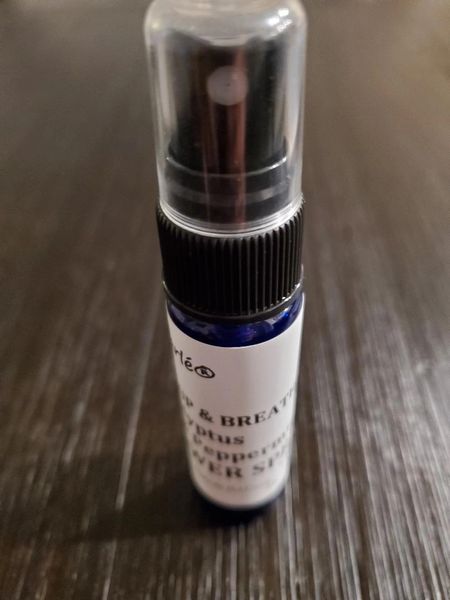 What is it?
Inspired by a customer, this shower spray will wake you up, help you breathe deeper and release stress.

Use:  Spray low in shower before you turn on the water.
Ingredients: 100% Pure Eucalyptus radiata (Eucalyptus) and Mentha piperita  (Peppermint) Essential Oils
The Science Behind the Formula:

Eucalyptus essential oil is a stimulant that removes exhaustion and mental sluggishness and rejuvenates the spirits of the sick. It can also be effective in the treatment of stress and mental disorders.
Peppermint essential oil was used by the ancient Greeks, Egyptians and Romans and is currently used for a myriad of purposes. It is believed to have a beneficial effect on mental health disorders such as anxiety and depression.
Sizes: 1 oz or 4 oz