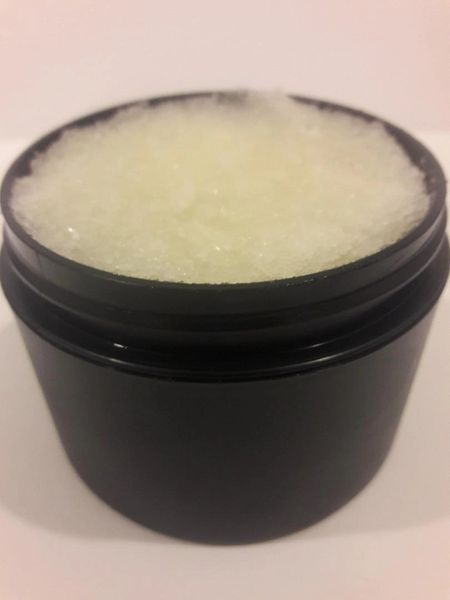 This body scrub has a uplifting bright fragrant lemon scent.  It will but sunshine to your day and a smile on your face. Its natural ingredients were designed to exfoliate and moisturize at the same time leaving your body feeling as smooth as silk. Rich in Omega-6 essential fatty acids, Vitamins A, C, E, and K essential for healthy skin.

Ingredients: Premium Pure Cane Sugar, Carthamus tinctorius (Safflower Oil), Butyrospermum Parkii (Shea Butter), Helianthus (Sunflower Oil), Tocopherol (Vitamin E) and Lemon Essential Oil.

Directions:Wet skin first, scoop out at least a quarter size amount and massage into skin in a circular motion, then rinse off completely. Depending on the area in which you are using the scrub, you may need to use more.


Apply Remarle Lemon Body Butter immediately after you scrub for the ultimate skin softening experience so that the epidermis can absorb the emollient deeper into the skin leaving it softer for longer.

8 oz

Benefits of Lemon:
Lemon Essential Oil was native to Asia. The Romans called the lemon "median apple". It is very uplifting to the body and mind, and improves concentration.
Because it is cleansing to spiritual bodies as well as the liver and kidney, it will release patterning and open the heart centers. The result is joy and hopefulness with clear thought.

Why Should you exfloiate?

Plain and simple exfoliation is an important process in maintaining clean and healthy skin; it removes dead skin cells on the surface of your skin (the epidermis) keeping your skin cleaner, smoother and brighter.

Why do I need to moisturize my skin?

The skin needs moisture to repair and renew itself. While the skin produces it own oil through the sebaceous glands, sometimes extra moisture is needed. As we get older our skin does not produce enough oil and becomes very dry, add in menopause and all of a sudden the wrinkles, lines and visible signs are aging are prevalent. The Skin needs to be hydrated either internally or topically to be soft, supple and smooth.
You can read more about the importance of exfoliating and moisturizing on my blog - http://wp.me/p2tHVt-7M

Made in the USA