Bordeaux Glossy Lip Balm - Choose from Peppermint or Unflavored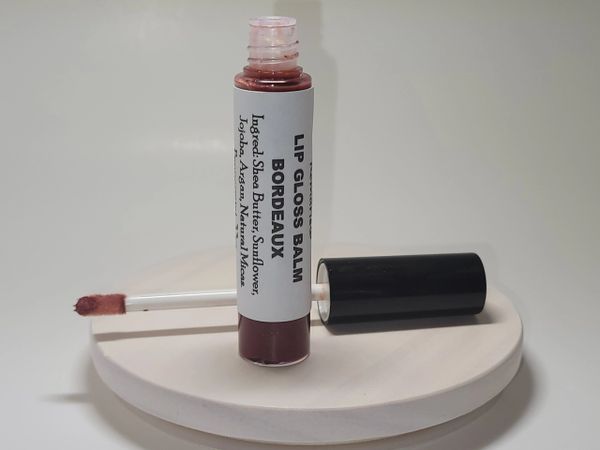 Do you have dry lips? But you still want to use color on them but not dry the, out.

NEW CONCEPT, NEW IDEA. THE VERY FIRST LIP GLOSS BALM.  GOES ON LIKE A GLOSS, BUT FEELS LIKE A BALM.
Available in Peppermint or unflavored.

Made with the best ingredients to soft your lips and keep them soft all day.  Now in a beautiful rich burgundy. Your choice of unflavored or peppermint.

Contains Vitamins A and E for the health of your skin.

Ingredients: Proprietary blend of Butyrospermum Parkii (Shea Butter), Helianthus (SunflowerOil),  Argania spinosa L.(Argan Oil), and Simmondsia Chinensis (Jojoba Oil), Natural Micas for color. Peppermint Essential Oil if selected.
Directions: Glide onto lips as needed, but especially after you have used the Remarlé ® Lip Scrub.

.33 oz

Made in the USA

What is a Mica?
Coloured micas are made from ingredients formed from mineral rocks. They are then refined and purified for cosmetic use.