SPF 6 Healing and Moisturizing Shea Butter Lip Balm Peppermint - Lip Sores, Eczema, Split Lips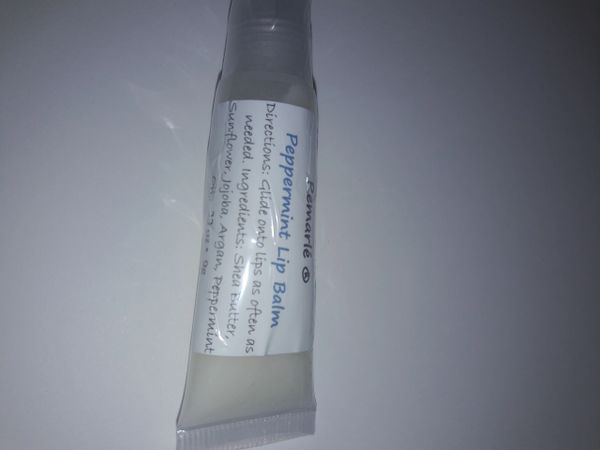 What is it?
The Remarle Peppemint Lip Balm has been named "The best lip balm ever!" .
    It has been known to help with Dry, Cracked, Split Lips, Lip Sores, sunburn, and ECZEMA.
It is refreshing, tastes great and will leave your lips soft and hydrated through out the day. Contains Vitamins A and E for the health of your skin.
Science Behind the Formula
Shea butter is rich in Vitamins A and E which are recognized as the essential vitamins for skin care. These antioxidants heal and prevent cell damage caused by toxic substances called free radicals. Vitamin A maintains the firmness and elasticity of the skin while Vitamin E is mainly moisturizing. In addition, Shea butter contains cinnamic acid that provides sun protection and heals skin inflammation
Peppermint Oil has a anti-infectious, antiseptic properties which help with infection.  It has analgesic effects that helps with pain.  It is also a vasoconstrictor that helps reduce skin reddening and the dilation of capillaries. It boosts the overall circulation of the flow of blood which in turn eliminates itching of the skin of the skin.
Ingredients: Proprietary blend of Butyrospermum Parkii (Shea Butter), Helianthus (Sunflower Oil),  Argania spinosa L.( Argan Oil), and Simmondsia Chinensis (Jojoba Oil), Peppermint Essential Oil.
Proprietary Formula by Remarle ® LLC
Directions: Glide onto lips as needed, but especially after you have used the Remarlé ® Lip Scrub.

.33 oz

Made in the USA