100% Marula Oil Face Serum, Lip Serum, Calms Frizzy Hair, and Moisturizes Hands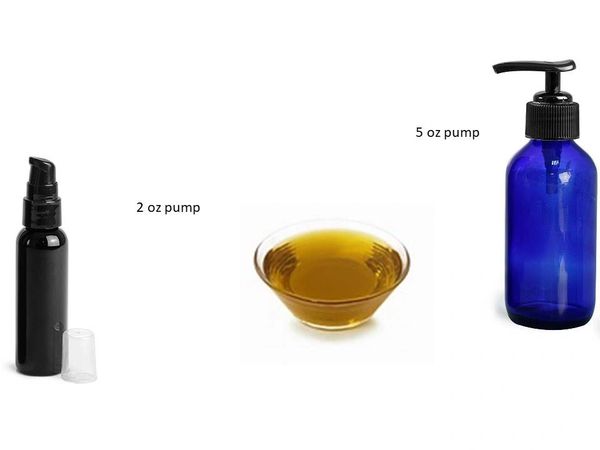 What is it?

Fair Trade Marula Oil – Certified Organic (Sclerocarya birrea) WILD GROWN, ORGANIC MARULA OIL, AFRICA'S BEAUTY SECRET for the hair and skin.

Ingredients: 100% Marula Oil.
Sizes:  2 oz pump or 5 oz Glass Pump

Directions:  A Little bit goes a long way.  Dap a few drops into your palm, massage a few drops onto your lips, smooth into your hair and/or onto your face.  The results will amaze you.

What is Marula Oil?
Fair Trade Marula Oil – Certified Organic (Sclerocarya birrea)
WILD GROWN, ORGANIC MARULA OIL, AFRICA'S BEAUTY SECRET
Marula Oil is an all-natural, cold pressed, highly nutritious, light textured oil. Hand harvested by women in village collectives from the exotic fruit seed kernels of bio dynamic and drought resistant Marula trees, indigenous to Southern Africa and Madagascar. The geographic position on the west edge of Southern Africa gives rise to certain climatic characteristics. The low rainfall and endless hours of bright sunshine create the perfect environment – unlike any other in the world – to produce exceptional growing conditions for the Marula trees to bear their annual fruit.
The oil is made from kernels from inside the pit of the Marula fruit which is related to the mango. The process of cracking the Marula pit to separate the kernel is so laborious that it takes one woman half a day to produce the kernels for one 2 oz bottle of oil. The kernels are then cold pressed using a hand-turned 30 ton hydraulic press.
The Marula Oil is produced to rigorous quality standards completely pure and natural with no artificial ingredients and harvested sustainably. No chemicals are used in the process and no animal testing is involved.
This delicious fruit contains 4 times as much Vitamin C as an orange. Marula leaves and bark have wonderful properties but the skin care properties of natural Marula Oil are perhaps the best of all. This healing oil is widely used for its medicinal benefits by Southern African women and men and has been part of numerous beauty rituals for centuries to protect the skin and hair from the harsh and dry weather conditions.
This oil is edible, water soluble, High in Vitamin C, Rich in Oleic Acid (essential to healthy skin), golden in color. It is used to moisturize, heal, prevent scarring, promote healing from burns, and penetrate and preserve skin and hair.