Organic Topical CBD Beauty Creme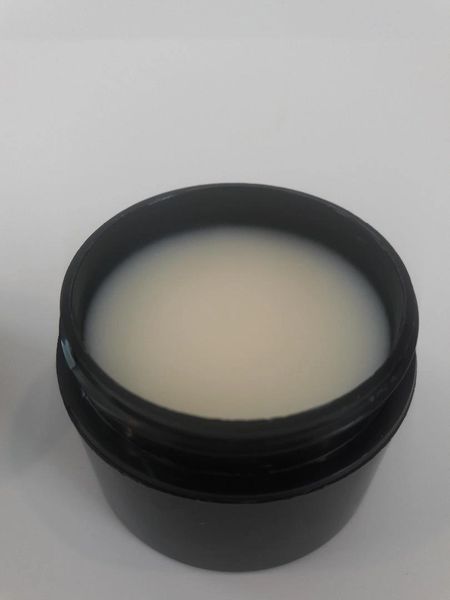 Our full spectrum CBD oil contains high concentrations of CBD and also other beneficial cannabinoids such as CBC, CBG, CBDA, and CBDV.

What is CBD?
Cannabidiol (CBD) is a naturally-occurring constituent of industrial hemp (cannabis sativa) plants. It is the most abundant non-psychoactive cannabinoid found in cannabis and is being scientifically investigated for numerous reasons. Most people have heard of a cannabinoid called THC, which is the ingredient in cannabis that gets users high. Unlike THC, CBD (cannabidiol) is a non-psychoactive cannabinoid and does not cause a high.
What am I buying?
2 oz 225 mg CBD, 4 oz 450 mg CBD  or 8 oz 900 CBD container of  Topical Beauty Creme for Psoriasis, Eczema, Acne, Wrinkles, Wounds with Organic Full Spectrum CBD Oil, High Grade Hemp Extract (50mg/ml)

Ingredients:  Butyrospermum Parkii (Shea Butter), C.  officinalis  (Calendula Oil),  Aloe Barbadensis Miller (Aloe Vera),  USDA Certified Organic Hemp Oil, Full Spectrum Hemp Extract, d-alpha-tocopherol (non  GMO Vitamin E)
-All natural, raw, with no additives or preservatives
-Made from non-GMO hemp plants grown on select farms in Colorado, USA
-100% Organic; NO herbicides, pesticides, or chemical fertilizers used
-Legal in all 50 states and in over 40 countries
Use: Apply liberally.

How will CBD help my skin?
A 2010 study in the Journal of Investigative Dermatology revealed that the endocannabinoid system is critical to the life cycle of basal cells, which make up around 90% of the cells in the epidermis. Healthy skin relies on the body's ability to grow new cells and discard dead ones. Manipulation of the endocannabinoid system can help regulate the life cycle of cells for more radiant, youthful skin.
CBD as an antioxidant is even more powerful than Vitamin C, E, A, or omega 3 fatty acids, which are all also present in hemp oil, making CBD hemp oil a good source for antioxidants. Protecting the skin from free radicals, like UV rays, smoke, and environmental pollutants, is critical in having younger looking skin. Free radicals in the atmosphere cause fine lines and wrinkles; antioxidants protect our bodies from the damage of these free radicals, including fighting the effects of aging.
A 2012 study from Neurobiology of Aging demonstrated that mice bred without CB-1 receptors showed increased skin aging as seen in a loss of skin elasticity, which is associated with aging skin, further hinting at the importance of endocannabinoids for healthy skin.
Acne:
Acne is frustrating, and among adults, it is surprisingly common. Besides its natural causes, acne can also be brought on by stress, hormone changes, changes in medication, and even current skin care products being used.
Acne involves the overproduction of sebum, an oily substance intended to protect the skin. Glands in our skin, typically near hair follicles, called sebaceous glands produce fatty oils called lipids. These lipids perform a number of functions, such as creating a barrier on our skin to keep out bacteria and viruses and working to lubricate and waterproof the hair and skin. Sebaceous glands and hair follicles both contain endocannabinoid receptors, meaning their functions are affected by cannabinoids.
Lipid production plays a critical role in both acne (over production) and eczema (under production). In acne, oil (along with dirt, dead skin cells, and bacteria) clogs pores, causing an inflamed blemish on the skin.
CBD can be used to affect the output of oils in the skin and hair. Specifically, CBD inhibits the lipid production in skin cells, making it an effective preventative for acne. However, manipulating this system can also be used to increase output of sebum as well to prevent dry skin issues.
The anti-inflammatory properties of CBD can also control the other effects of acne because the skin around the zit is intensely inflamed. Pimples are effectively infections, and it is best to treat them as such. CBD can act as an antibacterial agent, decreasing the likelihood of further acne in the future.
Skin Conditions:
Although CBD hemp oil shows effectiveness in beauty products, such as with anti-aging and acne relief, the elements in hemp oil hold promise in the treatment of a number of more severe skin conditions as well.
One study in the British Journal of Pharmacology found that phytocannabinoids, particularly CBD and cannabigerol (CBG), can control cell proliferation and differentiation, indicating they can be used in novel treatments for skin diseases like allergies or cancer. Anecdotally, CBD oil works on warts, moles, and even HPV outbreaks because it can cause cell death in these abnormally growing cell groups, but clinical research in this area is lacking.
Atopic dermatitis (eczema) has been shown to improve after treatment with hemp oil. Although the exact cause of atopic dermatitis is unknown, it is suspected to be a type of allergic response, with the corresponding rash associated with inflammation of the skin.
Like with eczema, researchers are unsure of the exact causes of psoriasis. It is thought to be linked to problems with the immune system, specifically white T cells in the blood. Researchers have seen promise in using cannabinoids to treat psoriasis through immune system regulation and anti-inflammatory effects.
Finally, cannabinoids have been shown to be particularly effective in controlling potential skin cancers like melanoma. Through its ability to control cell growth and death, CBD has been considered as a potential adjunct to current skin cancer treatments.
What other cannabinoids are in your CBD oil?
Our full-spectrum CBD oil contains high concentrations of CBD and also other beneficial cannabinoids such as CBC, CBG, CBDA, and CBDV. These beneficial cannabinoids are not psychoactive and are being studied scientifically for a wide variety of health benefits. Cannabinoids work synergistically together with what is known as the entourage effect.
When does the product expire?
Without refrigeration, the product will last for 12 months. Refrigeration is completely optional but will extend the shelf life of the product to 18 months.
What other ingredients are in your CBD oil?
Our CBD oil has only one ingredient, hemp! Our extracts contain 100% organic cold pressed hemp oil and our proprietary full spectrum CBD concentrate. There are no other additives, preservatives, emulsifiers, or flavorings.
Where do you source your hemp from?
Our CBD oil is extracted from organic hemp plants cultivated on licensed farms in Colorado, USA – all nourished with pristine Rocky Mountain water and lots of sunshine. It's grown the way nature intended and harvested at peak perfection.
Why is NuLeaf Naturals not USDA certified?
The USDA has made the statement that they will not certify any hemp products grown in the United States at this time. We partnered with an industry-leading third-party lab, Steep Hill, to ensure that our CBD oil is 100% organic. Please contact us for current lab results.
Green Extraction Methods
How do you extract the CBD and other cannabinoids from the raw plant material?
We use green extraction methods that utilize CO2, which leaves behind no toxins, heavy metals, or chemicals to degrade the product in any way. CO2 is safe to use in food products and commonly found in carbonated beverages, and our bodies even produce CO2 when we breathe!
What type of CO2 extraction do you use?
We use a combination of both Subcritical and Supercritical extractions. This allows us to perform a "fractional extraction" by first extracting at lower temperatures and pressures to remove the lighter, temperature-sensitive volatile oils, and then subsequently extracting the same material at a higher pressure and temperature to remove the remaining oils. This approach is the best because it allows us to extract a complete range of cannabinoids, terpenes, essential oils, and other beneficial phytochemicals that yield a more potent blend.
Store in a cool dark place; shake well before each use. Produced by NuLeaf Naturals

*FOOD AND DRUG ADMINISTRATION (FDA) DISCLOSURE These statements have not been evaluated by the FDA and are not intended to diagnose, treat, or cure any disease. Always check with your physician before starting a new dietary supplement program.
Besides CBD, how the other ingredients help to heal the skin:

Aloe Vera is 99 percent water and is rich in vitamins C and E and beta carotene (a pre-cursor to vitamin A).Its anti-inflammatory and antimicrobial properties are enhanced when massaged into the skin because its antibacterial, antiseptic and anti-inflammatory properties will protect the skin from bacteria and other pathogens which lead to infection and inflammation. In addition, Aloe Vera contains substances known as glycoproteins and polysaccharides. Glycoproteins speed the healing process by stopping pain and inflammation while polysaccharides stimulate skin growth and repair.
Calendula:  When looking for an herbal remedy to treat skin or wounds, think flower power -- or, more specifically, calendula. Its flowers, and occasionally its leaves, can be used to treat a variety of afflictions in different ways.
Calendula has a long history of use as a wound-healing and skin-soothing botanical. This lovely marigoldlike flower (although called pot marigold, it is not a true marigold) is considered a vulnerary agent, a substance that promotes healing. Calendula also has anti-inflammatory and weak antimicrobial activity. It is most often used topically for lacerations, abrasions, and skin infections; less commonly, it is used internally to heal inflamed and infected mucous membranes.
Vitamin E is an antioxidant that protects and repairs your skin.