Organic Goat's Milk Soap with Shea Butter & Himalayan Sea Salt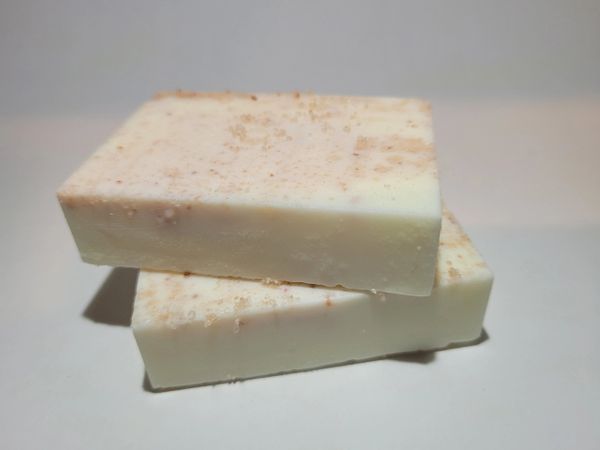 What is it?
Dive into the splendor of this moisturizing unscented Goat Milk Soap with Shea Butter and Himalayan Sea Salt. What you will find is a soap that's packed with vitamins, minerals, and moisturizers and leaves your skin clean, soft, and supple. One of our best soaps for people with sensitive skin.

Directions: Massage onto wet skin and rinse

Ingredients: Saponified oils of Goat's Milk,Shea Butter, Himalayan Sea Salt, coconut oil* , palm* (with retained glycerin), & Safflower oil*                                                                                           

                                                             *CERTIFIED ORGANIC
4 oz
Science Behind the Ingredients:
Himalayan salt
, also known as Himalayan crystal salt, is a type of rock salt best known for its striking pink color which comes from the natural presence of several trace minerals, including magnesium and iodine. Himalayan salt is unrefined and hand-mined from caves in northern Pakistan. It is rich in magnesium and calcium, which improves hydration by strengthening the barrier function of the skin
It is great for use on the face since:
         helps to reduce the appearance of fines lines with its ability to help the skin retain water. The minerals in the salt are   hydroscopic, meaning they attract water, so when you put them on the skin, they actually draw moisture and nutrients from the deeper levels of the skin up to the epidermis.
Goat milk soap is a gentle cleanser rich in fatty acids that can help support a healthy skin barrier to keep skin nourished and moisturized. Moreover, its high lactic acid content which helps cell renewal and can benefit those with acne.

Made in the USA