Purify ™ Hand Creme - Natures Defense to kill germs and the flu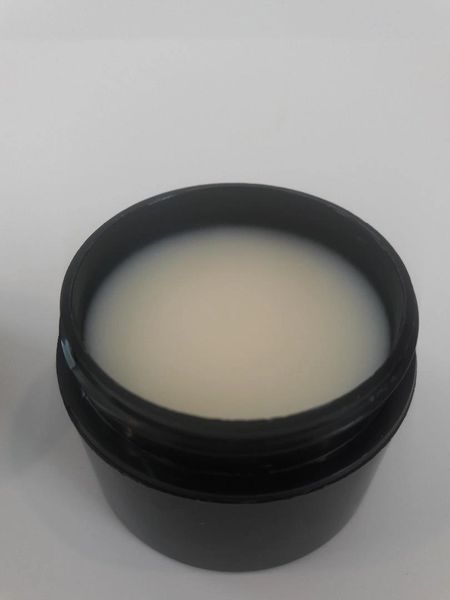 What is it?
A moisturizing and nourishing hand creme rich in Vitamins A and E, Omega 6 and 9 fatty acids essential for healthy skin.  This crème will provide daily protection for your hands and cuticles.  This hand crème contains natural essential oils known to kills germs; use like a hand sanitizer when needed.
 
Perfect for your purse, travel, or briefcase.
 Directions: Massage a small into your hand when needed;  Use like a hand sanitizer.
Ingredients: Proprietary blend of Butyrospermum Parkii (Shea Butter), Apricot Oil (Prunus armeniaca), and d-alpha-tocopherol (Non GMO Vitamin E), Clove Bud Oil (Syzygium aromaticum), Organic Lemon Oil (Citrus limon), Cinnamon Bark Oil (Cinnamomum zeylanicum), Eucalyptus Oil (Eucalyptus radiata), Organic Rosemary Oil (Rosmarinus officinalis).
1.75 oz jar
Science Behind the Formula:
Shea butter is extracted from the nut of the shea tree (Vitellaria paradoxa) in West Africa. High levels of natural anti-oxidants (A and E) and essential fatty acids (from stearic acid and oleic acid) found within the nut's buttery contents have proven extremely effective for moisturizing and repairing damaged skin. Vitamin A maintains the firmness and elasticity of the skin while Vitamin E is mainly moisturizing. In addition, Shea butter contains cinnamic acid that provides sun protection and heals skin inflammation.
 Vitamin E is an antioxidant that protects and repairs your skin.
 Apricot Oil
Apricot Oil is rich in is rich in omega – 9 ( oleic acid ) fatty acid, omega – 6 ( linoleic acid ), and Vitamin E which is why the oil is a powerful emollient and is useful to firm, tone your skin, and slow down the aging process. The oil's fine texture allows more rapid skin penetration, which promotes more prompt healing and nourishment of sore or chapped skin without residue. Shirley Price, coauthor of "Aromatherapy for Health Professionals," notes that apricot oil is also beneficial in relieving the itch and irritation of eczema-ridden skin as well as helps prevent and minimize the appearance of wrinkles.
How Did Purify/Thieves Get Its Name?
As legend would have it, during the 15th-century, the black plague was killing citizens of all rank and file in England. The field of medicine stood helpless – they had no cure and no prevention. All people could do was stay as far away from plague victims as they could.
However, a band of thieves ran rampant, handling and robbing plague victims and their graves of all their jewelry and valuables never caught the highly contagious disease themselves. How did they do it? What protected them?
Inevitably, the thieves were caught and instead of facing harsh sentences for their crimes, they revealed the secret to the judge.
The thieves were spice traders and perfumers who often traveled the Silk Road. Their knowledge of essential oils and spices taught them the exact oils to apply onto their bodies to protect themselves from the plague.
Why these oils?
This blend of essential oils is high in anti-microbial properties. The oils are highly antiviral, antiseptic, antibacterial, anti-infectious and help to protect the body against such illnesses as flu, colds, sinusitis, bronchitis, pneumonia, sore throats, cuts, and so on. In November of 2005, an important discovery was made: Mold, even heavy infestations of toxic mold, could be eliminated from homes and office buildings using a blend of essential oils: Clove, Lemon, Cinnamon Bark, Eucalyptus Radiata and Rosemary.  (See the studies in Dr. Edward Close's book, Nature's Mold Rx.) He recommends this model diffuser: http://heritageessentialoils.com/heritage-pro.php

Studies conducted in 1997 at Weber State University in Ogden, Utah,  showed the anti-bacterial effectiveness of this blend of essential oils against airborne microorganisms. One analysis showed a 90 percent reduction in the number of gram positive Micrococcus luteus organisms after diffusing the oil blend for 12 minutes. After diffusing for a total of 20 minutes, there was a 99.3 percent reduction. Another study against the gram negative Pseudomonas aeruginosa showed a kill rate of 99.96 percent after just 12 minutes of diffusion of this blend of essential oils.

Dr. Edward Close and Jacquelyn Close documented in "over 100 case studies, verified by an independent EPA-approved environmental laboratory, have shown that organically produced concentrated plant extracts, also called essential oils, when diffused in the air, eliminate mold spores in the air and on surfaces in as little as 24 hours." MoldRx4U.com

There was an 82% reduction in Micrococcus luteus bioaerosol, a 96% reduction in Pseudomonas aeruginosa bioaerosol, and a 44% reduction in Staphylococcus aureus bioaerosol following 10 minutes of exposure to the blend of oils that was diffused for a given amount of time. [View abstract]