Refreshing Rosewater Spray - Part of the Love Collection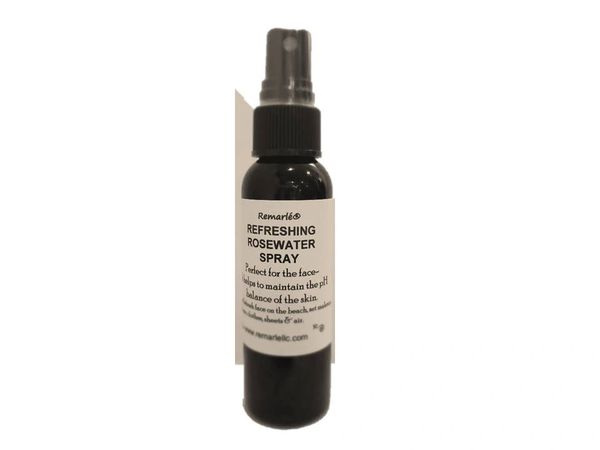 Rose Absolute is romantic, uplifting, and comforting; the essence of modern romance.  Spread Love the love with this fragrant scent of fresh roses. Use on your face to balance the PH level.

2 oz Spray Bottle

Benefits of Rose Water:
It is prepared from petals of rose flower that continues to be the most beautiful flower in the world.

Rosewater has anti-inflammatory, astringent, and anti-bacterial properties and also consists of components that have the ability to stimulate blood circulation in the blood vessels.  Rose water also helps to maintain the pH balance of the skin.

This fragrant smelling spray can be used to refresh your face, your clothes, or spray in the air. Great for the beach!

Ingredients: Rose water and distilled water.