Refreshing Rosewater Spray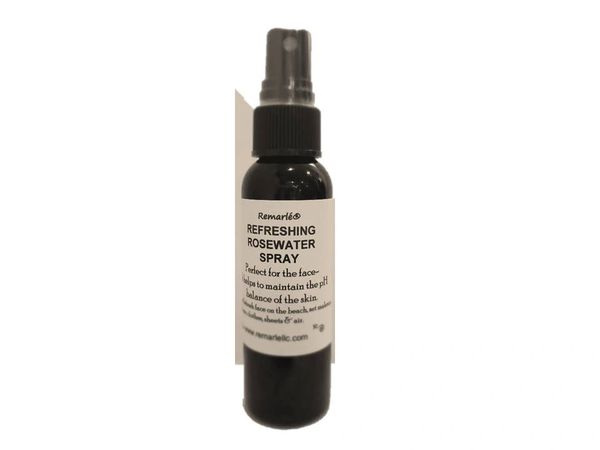 Benefits of Rose Water:
It is prepared from petals of rose flower that continues to be the most beautiful flower in the world.

Rosewater helps maintain the skin's pH balance, and also controls excess oil. It has anti-inflammatory properties and can help hydrate, revitalize and moisturize. In addition due to its antibacterial properties, rose water also aids in healing scars, cuts and wounds; its  antioxidant properties help to strengthen skin cells and regenerate skin tissues; and  the astringent like properties  helps clean pores and tone the skin. Apply  the face sheet after using the RemarleFace Steamer  to tightens capillaries, reduces redness and blotchiness.

2 oz Spray Bottle
This fragrant smelling spray can be used to refresh your face, your clothes, or spray in the air. Great for the beach!

Ingredients: Rose water and distilled water.