Sexy Man's Moisturizing Beard Oil - Woodsy Scent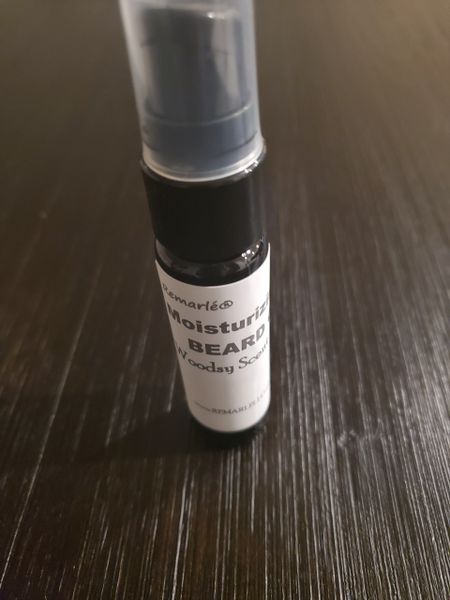 What is it?

Beard Oil is the final and crowning element of the beardsman's routine. This product has a masculine woodsy smell, and it will enhance the health of the beard itself. When you work beard oil through your beard and mustache, the hydration goes straight to the follicle, keeping your face and facial hair hydrated and healthy making your beard soft, touchable, and tangle free.
Ingredients: Medium Chain Triglycerides (Fractionated Coconut)Oil, Helianthus annuus (Sunflower) Oil, Persea americana (avocado) Oil, Juniperus virginiana (Cedarwood) Oil, Santalum album (Sandalwood) Oil,  d-alpha-tocopherol (non gmo Vitamin E), and Musk  Oil.


Directions: Pump the beard oil into the palm of your hands, rub hands together to evenly distribute the oil,
then apply to the beard starting close to the skin; comb thru when finished. Can be applied to wet or dry beard.
Science Behind Sexy Mans Beard Oil
Fractionated coconut oil is a fraction of the whole oil, in which the different medium-chain fatty acids are separated for specific uses. Fractionated Coconut Oil is a highly stable, odorless and colorless oil that can be beneficial when you need a really light, penetrating oil or an oil that will not quickly go rancid. It is non-greasy and very light - makes a great non-staining massage oil.
One of the world's most nourishing foods! No trans fat, hydrogenated fat, cholesterol or hexane! Coconut Oil contains lauric acid levels at almost 50% and high levels of capric acid, and caprylic acid, the beneficial medium-chain good fats, it is excellent for your well-being when used daily.
In a research study coconut oil was the only oil found to reduce the protein loss that causes damage to hair.
Avocado Oil is good for moisturizing dry, brittle, and damaged hair. It has a light weight formula that's easily absorbed into the hair and scalp. It contains many nutrients such as vitamins A, B, D, E, protein, amino acids, iron, copper, magnesium, and folic acid. All these nutrients are beneficial for nourishment and hair growth.
It has natural humectant properties adding and locking in moisture. It acts as a natural SPF. It's also great for deep conditioning, strengthening hair, and adding shine. The vitamins, amino acids, and high fat content promote healthy cell growth and are great for maintaining and restoring scalp health (dry, itchy scalp).
Sunflower Oil contains gamma linolenic acid an omega-6 fatty acid essential to healthy hair.
Vitamin E   makes the hair shinier, brighter and healthier in just a matter of a few weeks use.
Musk, Cedarwood, and Sandalwood Oils  were added for their sexy  manly smell.