Stress Away Eucalyptus and Peppermint Sugar and Shea Body Scrub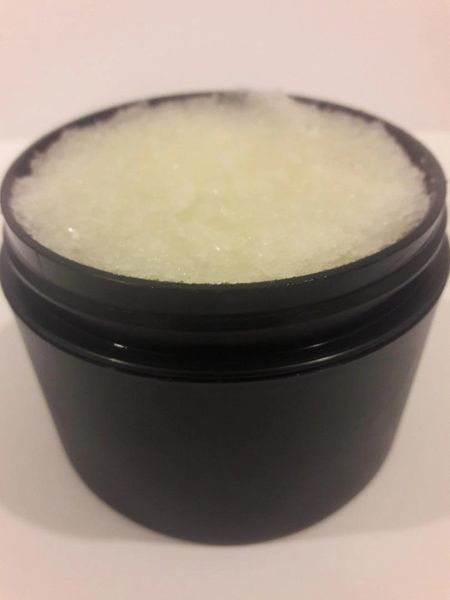 What is it?

This amazing scrub will relieve stress, wake you up, relax aching muscles, and open your sinuses.

Ingredients: Premium Pure Cane Sugar, Carthamus tinctorius (Safflower Oil), Butyrospermum Parkii (Shea Butter), Helianthus (Sunflower Oil), Tocopherol (Vitamin E), Eucalyptus Essential Oil and Peppermint Essential Oil.
Directions: Take a palm full of scrub and massage it onto your body to enhance circulation and speed the rebirth of new skin.  Let it sit on them for a minute. Rinse off and then dry.



Use: At least once a day, at night or on the morning.

8 oz jar



Why Should you exfloiate?
Plain and simple exfoliation is an important process in maintaining clean and healthy skin; it removes dead skin cells on the surface of your skin (the epidermis) keeping your skin cleaner, smoother and brighter.
Why do I need to moisturize my skin?
The skin needs moisture to repair and renew itself. While the skin produces it own oil through the sebaceous glands, sometimes extra moisture is needed. As we get older our skin does not produce enough oil and becomes very dry and all of a sudden the wrinkles, lines and visible signs are aging are prevalent. The Skin needs to be hydrated either internally or topically to be soft, supple and smooth.
You can read more about the importance of exfoliating and moisturizing on my blog - http://wp.me/p2tHVt-7M