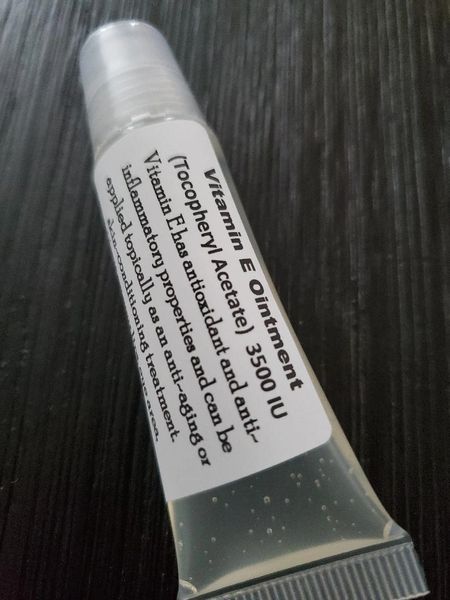 What is it?
NON GMO Vitamin E (Tocopheryl Acetate) has antioxidant and anti-inflammatory properties and can be applied topically as an anti-aging or skin conditioning treatment.
Vitamin E is an important fat-soluble antioxidant and has been in use for more than 50 years in dermatology. It is an important ingredient in many cosmetic products. It protects the skin from various deleterious effects due to solar radiation by acting as a free-radical scavenger. Experimental studies suggest that vitamin E has antitumorigenic and photoprotective properties. T

Safe to use on your lips, eye area, face, or scars.
Container & Size Options: 10 ml Squeeze Tube or 10 ml Dropper Bottle.  3500 IU